Do I need a Business Advisor?
Posted on December 07, 2022
This is a question many business owners, particularly small business owners, wrestle with at some point. Someone may have told you how a business advisor helped them take their business from strength to strength. Or maybe you feel like there's something you need to learn about your business, but you can't quite put your finger on it. This is where an experienced advisor can help.
But first, let's start by examining what they do.
What does a Business Advisor do?
The role of an advisor is to bring an independent perspective to your business. They analyse your business and provide holistic advice about your strategy, operations and management.
You can engage an advisor on a once-off basis to help you with a particular business challenge, or you can use them on a regular basis to assist with business planning and development.
Business advisors can help with a range of challenges, including expanding into a new market, hiring staff for the first time, succession planning or changing your distribution method. Their role is to ensure you have all your ducks in a row and help you play to your strengths.
People who use advisors regularly find benefits in the continuous improvement of their businesses. As the advisor gets to know you and your business over time, they can help you to identify opportunities, streamline your operations and help you make key business decisions.

How can an advisor help my business?
Every business is different, and the type of advice you will need depends on what stage your business is at and what industry you are in.
Experienced advisors provide guidance on everything from strategy to financial, risk management, organisational structure and more. Here are a few practical examples of how a business advisor can help.
Identify and reach your business goals
A business advisor will use their skills, knowledge and experience to analyse your business's strengths and weaknesses and the opportunities and threats of your environment to help you set realistic goals and develop strategies to get there.
Simplify your business operations
A business advisor can help you reduce costs and operate more efficiently by streamlining your thinking and reducing unnecessary complexity through standardised processes and practices.
Help you make decisions
There will be some key points in your business's life where you want some help making important decisions. Whether you're expanding or thinking about succession, there is a range of factors to consider from a business and personal perspective. A business advisor can lay out the facts objectively and help you make the next step count.
Minimise business risk
How would your business cope with a natural disaster or a sudden policy change that cut off one of your markets? A good business advisor will have industry knowledge and experience to help you understand and quantify your business's risks and create a plan to mitigate them.
Help with specialised activities
When it comes to commercialisation, import/export and innovation, it pays to have a business advisor in your corner. If you're considering moving into off-shore markets or exporting, you may need some specialised financial and taxation advice. Your advisor can also help you secure finance to expand or commercialise an innovation.
Do I need a business advisor?
Here we are, back at the original question. Almost all businesses can benefit from an independent perspective. As a business owner, it can be hard to take a step back from the day-to-day of running your business to consider your strategic direction.
This is where a business advisor comes in. They do the leg work for you and present you with the data and facts to help you decide the next step in your business journey.
Not sure exactly what your business needs?
That's ok. That's what we're here for. You're the expert in your business, and we're the experts in finance, accounting and markets. Together we can help you take your business in the right direction.
Our advisors know that every business is unique, and that's why we are committed to building collaborative partnerships with our clients. Our team has over thirty years of experience with businesses of all shapes and sizes across all industries.
Whatever your business goals, no matter what industry you're in, a JSA Business Advisor can help.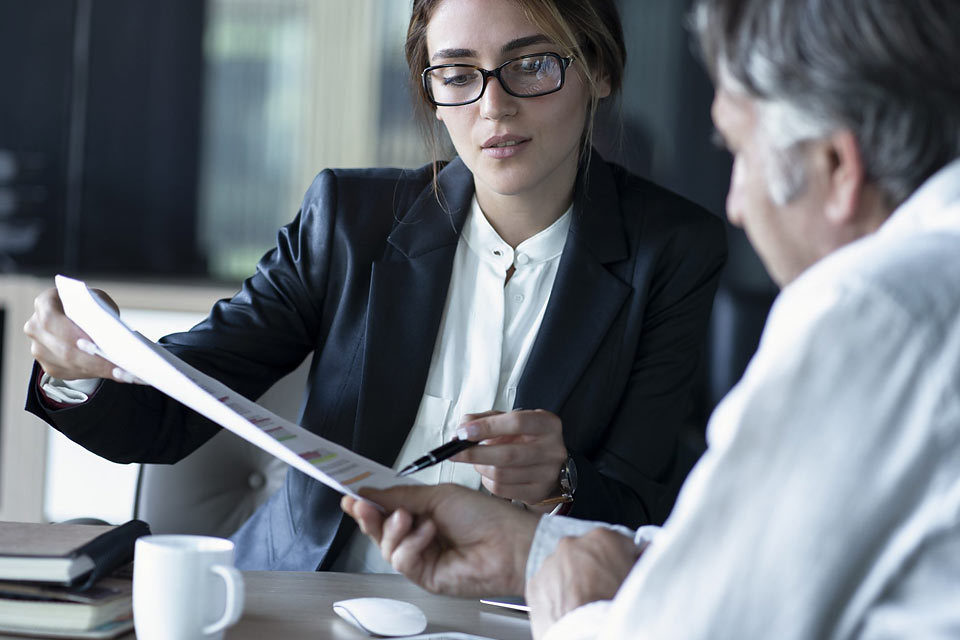 Tailored advice,
maximum benefit
At JSA Accounting, we take great pride in providing a comprehensive taxation, accounting and financial planning service in a personal and professional manner to clients in Adelaide, South Australia, and across Australia.

A relationship you can trust
We listen, hear and help. Meet our amazing team who understands your business and life goals.