Company Tax Returns & Trust Taxation
Doing Company Tax, the right way
Companies are more regulated than any other business structure. Our experienced and qualified team can help with everything from set up, compliances, registrations, licenses and permits, ASIC compliance, financial management and reporting, through to advising on tax-efficient strategies tailored to your business.
We're here to help you navigate the financial and taxation responsibilities of running a company, whether you are just starting out or have been in business for decades.
Company Tax Returns can be complex
No one likes surprises when it comes to tax. We're specialists in company tax returns, so you can be sure that everything is in order when we prepare your company tax return.
Australian Tax Law is complicated, and we specialise in meeting the requirements of regulators, including ASIC and the ATO. We are the experts in the intricacies of company tax and will ensure that your company's finances are compliant and your reporting requirements are up to date.
Saving you time and helping grow your company
Running a company is a demanding job. We can also give you back time in your day by taking care of your regular financial reporting, payroll, as well as your taxation obligations. Through our business advisory service, we can also help you plan your path to business success with forecasting, budgeting and cash flow projections.
How we can help:
Accounting Services
Setting up a company
ASIC Compliance
Financial Reporting
Single Touch Payroll
Cashflow and Budgets
Business Plans
Bookkeeping
Preparation and lodgement of your company tax returns
Liaising and negotiating with the ATO on your behalf
Audit preparation
Company Tax expertise you can rely on
The team at JSA Accounting are highly qualified taxation specialists with experience across a broad range of industries and businesses. By drawing on our experience and knowledge, we can help you avoid any nasty surprises from the ATO and minimise the tax you pay.
Leave it to the experts. Talk to one of our business and company tax specialists today.

---

Call us today
Trusts and taxation
Trusts are commonly used by businesses and individuals to reduce tax, protect assets, distribute profits, and limit liability in relation to their business. They are very flexible for tax purposes, but they can also be very complex.
Establishing the right kind of trust can help you optimize your tax, protect your assets and grow your wealth. Our expert tax accountants will advise you on which type of trust will suit you and your business the most, depending on your situation.

How we can help:
Trust set up and creation
Trust administration
Preparation of trust financial reports
Lodge trust tax returns
Trust structure, management and reporting

Our expert tax accountants can also advise you on the best way to structure your trust and ensure it is set up correctly. We can also take care of your trust's ongoing management, administration, and reporting requirements, including preparing and lodging of your annual trust tax returns.
Trust Tax Returns
Trusts are highly legislated, so it is crucial to get the paperwork right. Our team are highly experienced in the complex fields of trust management and trust tax returns. You know you'll be in safe hands with JSA handling your trust tax returns, administration, and reporting requirements.
Contact us today to find out how we can assist you with your trust tax return and adminstration

---

Contact us today
JSA Company Tax and Trust Accountants
The team at JSA Accounting have been helping Australian companies, businesses and trusts succeed for over thirty years. Our company tax accountants are specialists in company tax returns and legal tax minimisation strategies. We are committed to maintaining industry best practices and ongoing professional development for our staff to ensure you get the quality you deserve. With personalised service from a highly experienced team, you can be sure your company tax is in safe hands at JSA Accounting.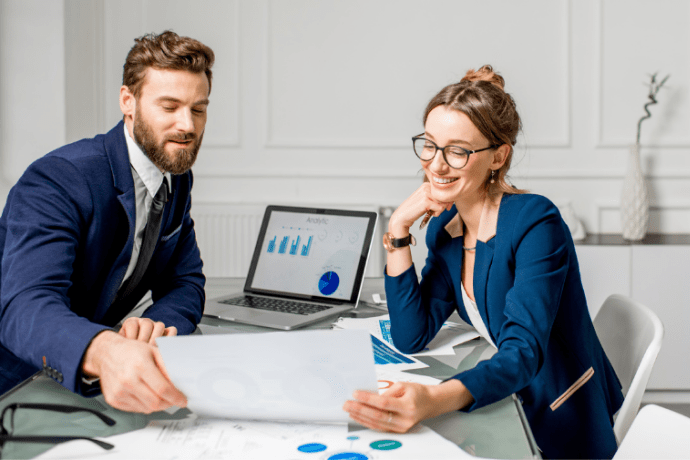 Tailored advice,
maximum benefit
At JSA Accounting, we take great pride in providing a comprehensive taxation, accounting and financial planning service in a personal and professional manner to clients in Adelaide, South Australia, and across Australia.

A relationship you can trust
We listen, hear and help. Meet our amazing team who understands your business and life goals.