When you should talk to a Financial Planner!
Posted on November 14, 2022
As we always say, it is never too early or too late to talk to a financial planner about your financial future. But there are some points in your life when it is particularly prudent to seek the assistance of a professional financial planner. Financial planning can support you through the financial aspects of life's uncertain or challenging times.
You are approaching retirement age
When it comes to retirement, it is not just about making sure you have enough superannuation. It also pays to have a plan to structure your income once the regular paycheques stop. A financial planner can help ensure you receive any benefits you are entitled to and help you structure your income to minimise tax implications. After all, you have worked hard all your life; you deserve to enjoy yourself.

You have received a significant pay rise
We don't want to sound like a party pooper, but if you have received a decent pay rise, you should think carefully about how to make it work for you in the long term. A financial planner will take you through everything you need to consider for a stable financial future, including personal insurance, superannuation, tax planning and investment options.

You have received an inheritance
When you receive an inheritance, seeking the advice of a financial planner is one of the most beneficial things you can do. Whether you have inherited cash, property, or other assets, you are bound to have a lot of questions about what to do next. A financial planner can take you through all your options, including tax implications.
You are getting divorced
Divorce can be a very challenging time, both emotionally and financially. Thinking about the financial aspects of divorce might even seem like a low priority compared to everything else on your mind. However, a professional financial planner can help you to work through all the uncertainties and help you to make important decisions about the division of assets and how to protect your financial future.
You are going to become a parent
Becoming a parent also changes your financial plans and priorities. Life is no longer just about you and your partner. And it's not just about finances, it's also about protecting your family and your assets.
In the short term, you may wonder how you will cope with going from two incomes down to one. You might need to plan for a growing family - a bigger house or car. In the longer term, you might be thinking about how to give your kids the best start in life as they grow up.
There are a lot of things to think about as a parent. A financial planner will help you to navigate the financial aspects of parenting.
You are thinking about selling a business
When you have invested years of your life into building a business, the decision to sell it is a big one. It is often about so much more than the physical assets for a business owner. That's why it is important to have advisors in your corner that can take the emotional elements out of the transaction.
You'll also need a plan for what to do with the proceeds from the sale. This is where a financial planner can help.
You are thinking about what happens after you are gone
Estate planning can feel uncomfortable for some people. But it's important. Estate planning is about having the right structures in place to protect your family and your assets. Planning for end-of-life events will reduce the burden on those left behind and provide you with peace of mind.
There's more to Estate Planning than preparing a Will. A Financial Planner can help you to make the right decisions about insurances, planning for aged care costs, managing superannuation, and minimising tax implications for your beneficiaries.
You want to take charge of your financial future
According to a survey conducted by ASIC, almost one-third of Australians do not feel confident handling their finances. If you are one of those people, a financial planner can help you take charge of your financial future.
You can choose to take charge of your finances at any time. You don't need to wait for a significant life event or to make your first million. In fact, a financial planner can probably help you make your first million sooner! Even if you have a plan in place already, a qualified financial planner can assess it and help you to change it or improve it if required.
How do you want your financial future to look?
At JSA, our experienced financial planners are here to help guide you through the financial aspects of life's big decisions with expert, tailor-made advice. Your first appointment is free, so why not get started today?
Book your appointment online with our financial planner or call us on 8322 5088.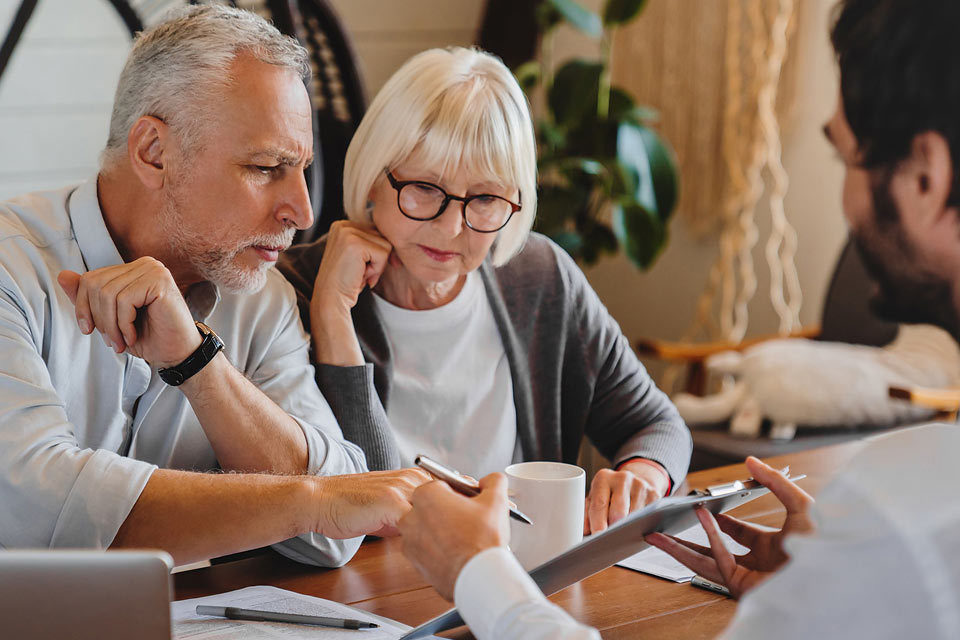 Tailored advice,
maximum benefit
At JSA Accounting, we take great pride in providing a comprehensive taxation, accounting and financial planning service in a personal and professional manner to clients in Adelaide, South Australia, and across Australia.

A relationship you can trust
We listen, hear and help. Meet our amazing team who understands your business and life goals.